Is a Vegan Diet Safe for Kids?

Mar 19, 2015 04:03PM ● Published by Marty McWhirter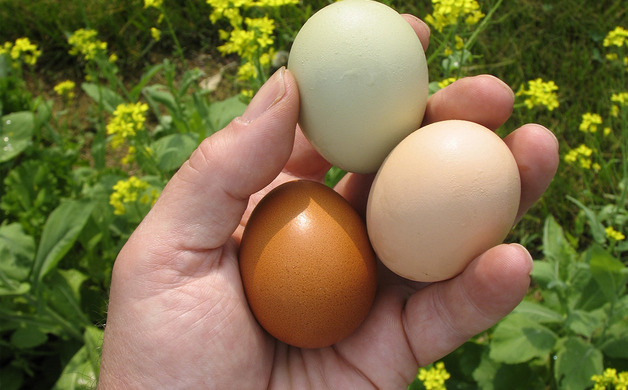 Photo by John E. Fairstein special to the Independent
There is a lot of discussion these days about vegan diets. It has gained in popularity, primarily it seems, as a response to inhumane animal husbandry practices in large scale industial farms. Others point to this diet as a better health choice. As someone who has been researching nutrition for over a decade now, and who has been a Mother and Baby nurse for several decades, I have nutritional concerns regarding attempts to raise children on a vegan diet. (This would include unborn and breastfeeding children as well.) And also, I hope to possibly help inform teens or adults who are considering or already following a vegan diet about some of these same nutrional concerns that may apply to them.
I completely understand the desire to avoid the evils of factory farming, as I share these concerns and desires for humane animal welfare. Personally, if I eat food from animal sources I prefer that it comes from humanely raised animals. (No, I have not fully reached the goal of eating animal foods that are raised humanely 100% of the time, but I continue to work towards that goal.) 
I have no problem with  vegetarian diets for children that include dairy or eggs. But it is really difficult to get a vegan diet "right" — even for healthy adults. For babies growing inside their mothers, infants exclusively nursing and for young children whose brains and immune systems are rapidly growing and developing, the dietary needs are different. 
As an adult, making a decision to adopt this diet is one thing. At least if your hair starts falling out in huge clumps (as happened to a former vegan friend of mine), you know you did this to yourself as a fully formed, thinking, adult human being. And you can always change your decision (as my friend did), because as an adult you are completely in control of what you eat. The same isn't true for children.
Getting enough healthy fats into the diet of young children is critical for their growth and development. And they need a high level of fat in their diets — about half their calories need to come from fat (from ages 0-2 years) because their brains are growing so rapidly. For years, due to faulty science, cholesterol in foods was recommended to be limited. However, for many years now, science has not supported this notion. Finally, this year, the Dietary Guidelines Advisory Committee has changed its advice about what Americans should be eating regarding cholesterol in food. Now, in 2015, they are saying that, "Cholesterol is not considered a nutrient of concern for overconsumption."  This is because the cholesterol we consume from foods doesn't effect our blood cholesterol levels in any significant way. 
Some other nutrients that children on a vegan diet might be not getting enough of are fat soluble vitamins (A, D, E & K).  These are found in greater amounts in dairy foods and eggs of animals raised on pasture. Dairy products and eggs from animals living inside barns, in confinement, will have much lower amounts of these important vitamins compared to foods from animals allowed to freely range on pasture lands. And some of these vitamins that are found in plant sources, like Vitamin A are only precursors to "real" vitamins that your body uses.
 Let's look at Vitamin A closer. There are two forms of Vitamin A - provitamin A, found in plant food sources and preformed vitamin A (retinol), found in animal food sources, like milk or eggs. Vitamin A found in animal foods is easily digested and absorbed in our gut, with the help of such things as our gut flora (helpful bacteria and yeasts) and bile produced by our liver. But provitamins (like beta-carotenes) must first be converted into true Vitamin A (retinol). And the amount of absorption of provitamin A is directly related to the amount of fats that are eaten with them!  (This is why we call them "fat soluble" vitamins!) It is important for ANY vegetarian to keep this in mind, but it is critical for vegans. 
In general, even healthy adults poorly convert provitamin A. And a large number of people, for various reasons, have great difficulty with this process. (For example, if you don't have a healthy gut, it will be really difficult to convert the plant sources of Vitamin A into the form your body can take up and use.) And children make this conversion very poorly and infants can't at all. This is really important to keep in mind.
Let's look at one more of the fat soluble vitamins in more depth. Vitamin D is one vitamin we can produce ourselves, with the help of the sun. However, for us to be able to make this vitamin ourselves depends on where we live and the season. Knoxville's latitude is too far north to get the necessary UVB exposure we need all year round. It's not a problem to get enough sun to produce the Vitamin D we need when we spend time running around in our bathing suits during the middle of the day in the summer. It only takes about 10-15 minutes of sun exposure at this time of day to produce as much Vitamin D as your body will convert that day. (It stops after it has what you need. You can't over dose on Vitamin D you produce yourself.) But, your body must be getting sun exposure, so minimal clothing and no sunscreen for a short amount of time is needed. And in the winter, even if you were brave (or crazy) enough to run around sans clothing here at high noon, UVB rays don't penetrate through the ozone layer here, so they don't reach us very well then.

Fish oils are a traditional source of fat soluble vitamins, but the way they are manufactured can lead to loss of vitamins. A good quality cod liver oil is one whole food supplement I recommend taking. The attached PDF from whole foods, nutritional advocacy group (that I am a member of) that explains everything you ever wanted to know about cod liver oil, should you want to consider giving this to your children.
And there are other important nutrients that a vegan diet can be missing which can lead to problems, too.  A vegan diet also eliminates natural food sources of vitamin B-12, a water soluble vitamin that is critically important for our health. Below is information from Jack Norris, RD, in an open letter that comes from a vegan advocacy website. Everyone who follows a strict, plant based diet needs to know about the potential risks of Vitamin B12 deficiency that are associated with a vegan diet. As Mr. Norris explains, 
"A very small number of individuals with no obvious reliable source appear to avoid clinical deficiency symptoms for twenty years or more...  Many herbivorous mammals, including cattle and sheep, absorb B12 produced by bacteria in their own digestive system. B12 is found to some extent in soil and plants. These observations have led some vegans to suggest that B12 was an issue requiring no special attention, or even an elaborate hoax. Others have proposed specific foods, including spirulina, nori, tempeh, and barley grass, as suitable non-animal sources of B12. Such claims have not stood the test of time... In over 60 years of vegan experimentation only B12 fortified foods and B12 supplements have proven themselves as reliable sources of B12, capable of supporting optimal health. It is very important that all vegans ensure they have an adequate intake of B12, from fortified foods or supplements. 
"If for any reason you choose not to use fortified foods or supplements you should recognize that you are carrying out a dangerous experiment - one that many have tried before with consistently low levels of success... If you are breast feeding an infant, pregnant or seeking to become pregnant or are an adult contemplating carrying out such an experiment on a child, then don't take the risk. It is simply unjustifiable." 
 Vegans are also at risk for iodine deficiency, which is important for thyroid gland function. Thyroid hormones can not be produced by our body unless we have sufficient Iodine. And thyroid problems are very much on the rise here. Iodine deficiency is common in people who eat a vegan diet for a couple of main reasons. One is that its not commonly found in plant foods in the first place. And if the soil doesn't have much iodine in it, then the plant food sources grown in this soil will be deficient in this mineral. (This is very common in certain areas, particularly in land that is continually farmed and the soil is not supplemented with iodine.) 
So vegans, young and old, be certain to get an iodine supplement, eat foods fortified with B12 or regularly eat sea vegetables that do have B12 in them.
Proteins can be tricky as well. Only foods from animal sources have all the essential amino acids we need to stay healthy. You can get these all by correctly combining different plant sources, if you know how. Just be aware of this and make sure you are doing this correctly. 
I could go on about other nutrients, but I suppose only nerds like me want to get seriously in-depth about this.  
The bottom line is that trying to get a diet filled with adequate nutrients, nutrients that you can actually absorb and metabolize, is just plain tricky for vegans. I'm not saying it can't be done, but it is risky. And in my opinion, it is NOT a diet for young children, pregnant women or women who are breastfeeding. It is not worth the risk in those instances. 
—  Marty McWhirter has been a Mother/ Baby nurse in Knoxville, TN since 1981. Her areas of expertise are high risk antenatal care, high risk obstetrics, routine newborn care, and breastfeeding support for new mothers. 

Opinion Disclaimer- The views and opinions expressed in this article are those of the author, and do not necessarily represent those of any institutions to which she is/ or has been affiliated with, including the Hard Knox Independent, HKI staff, and /or any contributors to this site. 
Community
Health
Marty McWhirter
Blog
Food
Opinion