Making Herb Teas

Mar 02, 2015 11:02PM ● Published by Jim Buckenmyer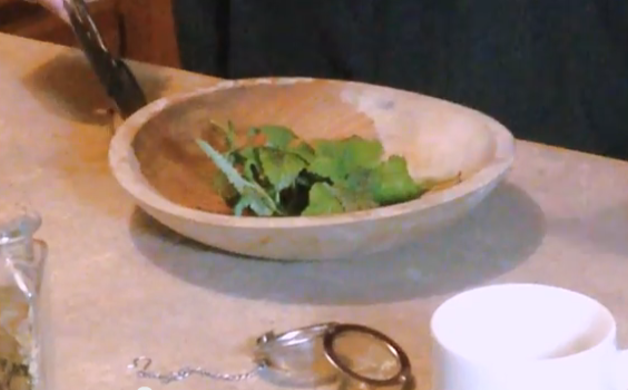 Herbal teas are an enjoyable way to reap the many benefits of your favorite herbs. There are teas for ailments like coughs and teas to support the body's liver, heart, stomach, blood, and brain. There are even teas to help you relax or fight depression. You can buy already mixed herbal teas and follow the instructions on the box, BUT this one size fits all approach is not the best way to get the most out of them. To find what works best for you, start out with small amounts and decreased frequency. Let's say one cup a day with half the recommended amount of herb. Do not exceed the recommended amounts per cup; instead go to two cups a day, then three cups, working up to the maximum of four. Remember that while herbs are all natural, that does not mean they are benign. Too much can harm you. Also, remember that what works for one person may not work for another. For example, chamomile tea did nothing to help me relax, same with catnip, then I tried passion flower and slept like a baby.
The most common method of making herbal teas is to pour nearly boiling water over the prepared herb and let it steep. For those of you that like jargon these are called
infusions.
 When making an infusion with dried herbs place up to a tablespoon full of the dried herb in a tea ball or bag and pour your hot water, up to 16 ounces, over it. Let this steep for at least five minutes. To make an infusion with fresh herbs you need to double the amount of herb. Mince the herb into a mortar. Most often the easiest way to do this is with a pair of kitchen scissors. Take your pestle and grind the herb to a pulp. What you are trying to do here is break open as many cell walls as you can and increase the surface area available to give off the good stuff in your plant. Then steep just as you would the dried herbs.  
When using the roots, bark or seeds of a plant to make an herbal tea just pouring hot water over it will not work. The process for these takes just a little longer. For the jargonophiles out there these are called
decoctions
. Again you want to cut your herb up into small pieces to maximize the surface area. Place these in a pan with about twice the amount of water that you want to end up with. Bring the mixture to a slow boil. Once it is boiling, reduce the heat to a simmer. A good rule of thumb is to simmer for 15 minutes. This varies with the particular herb. For example, a nice ginger tea only needs to simmer about 10 minutes. Sassafras tea may take as long as half an hour or more. Experience will teach you how long is best for each herb, but when the aroma is rich and the color has changed there is a good chance it should be ready. Strain the fluid through a fine weave strainer or cheese cloth and let cool to the desired temperature.
Many herbs can be bitter or taste like twigs and dirt. Sweetening them with sugar and honey will help the taste, but may reduce the efficacy of the herbs. I am a wimp so I do sweeten, but try my best to keep it to a minimum.
Now that I have finished writing this I am going to make a cup of lemon balm, nasturtium and nettle tea and relax in front of the fire. If you would like to know more about this, check out the video below and subscribe to our 
YouTube channel 
for future videos from Nature's Toolbox. 
— 
Jim Buckenmyer, Nature's Toolbox
Learn to make three different teas with Jim in this Nature's Toolbox webisode. Be sure to subscribe to our YouTube Channel to keep up with new video content.
Today
,
Community
Jim Buckenmyer
Nature's Toolbox
Food
Making Herbal Tea
Benefits of Herbs