Paulk+Co presented Dirty Laundry

Feb 12, 2015 07:38PM ● Published by Diana Bogan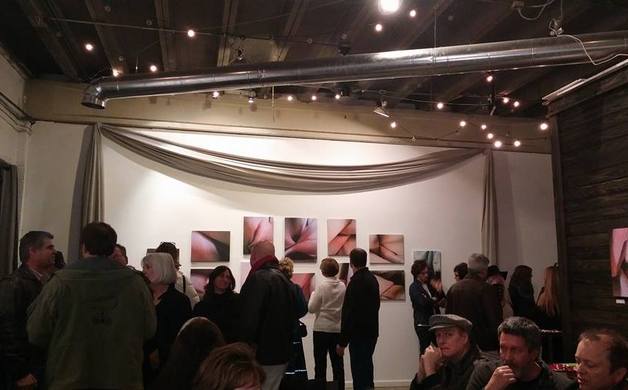 The Knoxville art scene has produced nothing but satisfying work and February's First Friday night was no different. Paulk+Co presented Dirty Laundry, a photography series by Diane Corey.

Many are familiar with Corey's previous work with leather, as well as her involvement with Knoxville's Fashion Week, but this is her first take at photography. Dirty Laundry includes a series of raw and provocative photographs taken at an up-close range that allows the mind to naturally wonder into its dirty place.

Corey further explains this in her artist statement by saying, "I am intrigued how light or shadow can attach itself to an object and completely change its appearance by a slight shift. I am also amused by the innuendo. How the human brain attempts to unscramble a random object to help it understand what it is that the eyes are seeing. How our brain creates the familiar and exposes to our consciousness to what we believe is hiding in the recesses of our mind."

Other artist that joined the exhibit include Caden Montgomery, Pop Up Poetry by SAFTA, and Breaststrokes.
— Michelle Gore
Arts+Entertainment
Arts Scene
Diane Corey
Dirty Laundry
Paulk+Co
Art Exhibit