Downtown Knoxville Set to Get Modern/Old Fashioned Pharmacy

Feb 12, 2015 06:27PM ● Published by Diana Bogan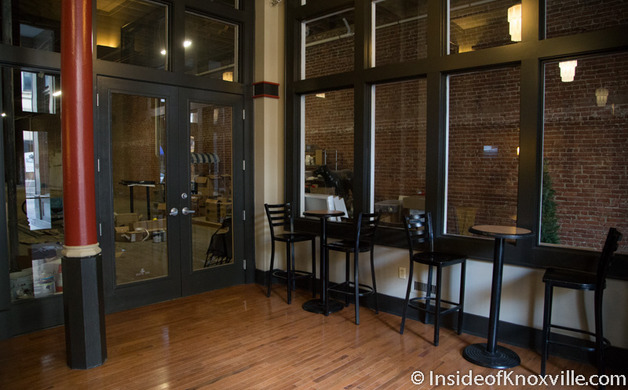 Lobby Opening into planned Pharmacy, Phoenix Building, 418 S. Gay Street, Knoxville, February 2015
It's been number one on virtually every local resident's list of businesses we need downtown. What seemed like nothing more than a dream a few weeks ago is now set to become reality: Locally based, family operated, 
Caremax Home Health Care
 will open a pharmacy in the 
Phoenix Building
 at 418 S. Gay Street. Plans include an old-fashioned soda fountain and diner and an urgent care center.
While the pharmacy will be located on the first floor, the corporate offices for Caremax will move into second-floor offices, establishing a significant downtown presence for the company. Owner Ron Sherrill told me he's excited to be downtown and had actually been looking in the area, but particularly downtown for several years. He feels that downtown is ready to support the business and the location is simply perfect. He noted the parking adjacent to the building in the Promenade Garage as a plus.
Mr. Sherrill is a pharmacist who has practiced in the Knoxville area for more than forty years and has operated his own company for most of that time. Caremax provides in-home health care support, including pharmaceutical care. One part of their business model is delivery of medications and he told me he sees that as a significant service for the downtown area. He hopes to meet the pharmacy needs of both downtown residents and workers, who could easily pick up a prescription and other items before their commute home.
Read the entire story at Inside of Knoxville. 
— Alan Sims, downtown correspondent
News
Downtown
Business
Health