Living the Dream: Knoxville Remembers Dr. Martin Luther King, Jr.

Jan 15, 2015 01:22PM ● Published by Diana Bogan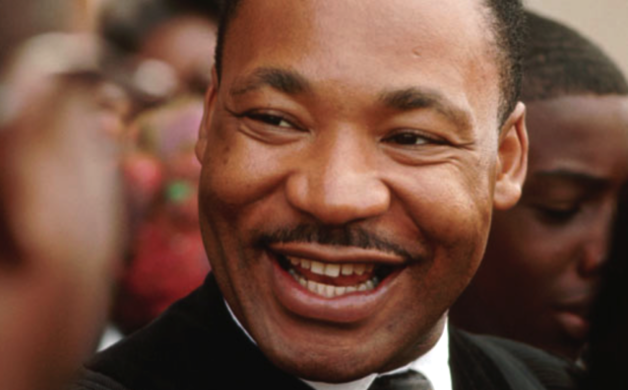 Martin Luther King Jr. photo courtesy Knoxville MLK Commission
One of the first gatherings in Knoxville to honor King took place 27 years ago.
"This was before we actually became an MLK Commission," explained Rev. Renee' Kesler, Knoxville's MLK Commission Chair. Even though the MLK Commission was still in its early stages, members of the community met at the Greater Warner Tabernacle AME Zion Church to remember King's legacy, and continue to do so today. Over time, the Commission has added nine more events to their MLK Day activities, but the commemoration ceremony has become the staple of celebration.
"It's always good to have that service where you get inspired, and where you get encouraged," said Kesler. "It's always been a spiritual, uplifting service, and that remains the same as it always has."
With the additional events, Kesler hopes to keep King in people's thoughts for more than just one day out of the year. The MLK Commission also tries to diversify their programs so that a wider audience can connect and get involved, Kesler said.
"We carry on the legacy of Dr. King," said Kesler. "It's a timeless legacy that offers the message of hope, the message of peace, and the message of the beloved community, and it does not change."
Getting this message to the people of Knoxville is the primary goal of the MLK Commission.
Celebrated by the city
The City of Knoxville kicked off MLK Day festivities this past Saturday with a special screening of the movie "Selma" at the Regal Cinemas in Turkey Creek. This screening also initiated a series of events to celebrate the 50th anniversary of the Voting Rights Act that will take place throughout 2015. "Selma" depicts the march from Selma to Montgomery that King and other Civil Rights activists took to fight for equal voting rights.
"This movie is about simple people who were courageous enough to stand strong in that time and who continued to move forward in a nonviolent way," Joshalyn Hundley, the Equal Business Opportunity Coordinator for the City of Knoxville said. She grew up listening to the Civil Rights movement being discussed in her home and watched as history in progress affected her family members, along with her future.
"The right to vote did not come easily for everyone," Hundley added. "These rights are being challenged every day, and these rights came at the blood of somebody."
By having a year-round celebration of the Voting Rights Act, she would like to restore people's motivation to vote.
"We must continue to highlight and emphasize this milestone and how significant this law was," said Hundley.
Upcoming ways to celebrate and honor the life of Dr. Martin Luther King, Jr. 
Another organization in Knoxville observes Martin Luther King Day in a less traditional way. The United Campus Workers will host their 5th Annual MLK, Jr. Day Celebration of Economic and Social Justice at Mt. Zion Baptist Church on Monday, Jan. 19.
"United Campus Workers is a labor union of faculty, staff, and supporters of Tennessee's public institutions of higher learning," explained Elizabeth Owen, Knoxville's UCW Vice President.  The group began at the University of Tennessee in Knoxville in the early 2000s and has now spread to 14 other college campuses in Tennessee. To Owen, the celebration is "a chance to come together with folks who care about social, racial, and economic justice, especially from a union and labor background."
This barbecue potluck dinner will feature activist Sendolo Diaminah as the main speaker. Diaminah was chosen to speak at this event because he is a longtime activist in social, economic and racial justice. He is also a member of the Durham, NC, school board. "He has a message to share about hope, how change happens and a vision for the future," Owen said.
People often forget about Martin Luther King's work in economic justice, Owen pointed out. "This event is a great way to celebrate the full legacy of Martin Luther King."
She wants the event to inspire people to be fired up and ready to work.
This evening, Wednesday, Jan. 15, an interfaith prayer service was held at First Presbyterian in downtown Knoxville as a way to kick off the commemoration of Dr. King's life.
Events taking place this year include:
The Beck Cultural Exchange Center will be displaying the Special MLK Gallery of Arts Tribute until February 28.
A leadership symposium and leadership awards luncheon will take place on Thursday, Jan. 15. Cruz Reynoso, former Associate Justice of the California Supreme Court and recipient of the Presidential Medal of Freedom will be speaking at the luncheon. Tickets must be purchased to attend. For more information, please contact the Leadership Educational Chair at Leadership@MLKKnoxville.com.
The annual Youth Symposium, Teacher In-Service Training, and Race Against Racism will be held on Saturday, January 17, at Austin-East High School, 2800 Martin Luther King, Jr. Ave. For more information please contact the Youth Symposium Chair at Youth@MLKKnoxville.com.
MLK Day of Service: Jan. 17 at Barleys, 200 East Jackson Avenue, Knoxville. This will be a neighborhood clean-up
MLK Parade - 8:30 a.m. line-up and 10 a.m. step-off at the YWCA Phyllis Wheatley on Jan. 19.
Memorial Tribute Service - 11:45 a.m. at Greater Warner Tabernacle AME Zion Church (3800 Martin Luther King Jr. Ave, 37914) on Jan. 19.
Night with the Arts will take place on MLK Day at the historic Tennessee Theatre, 604 S. Gay St.
— Amanda Freuler, intern

News
Knox History
Martin Luther King Jr.
MLK Day
MLK Commission