President Obama, Vice President Biden and Dr. Jill Biden to Travel to the Knoxville Area

Jan 06, 2015 10:37AM, Published by Diana Bogan, Categories: News News Briefs
---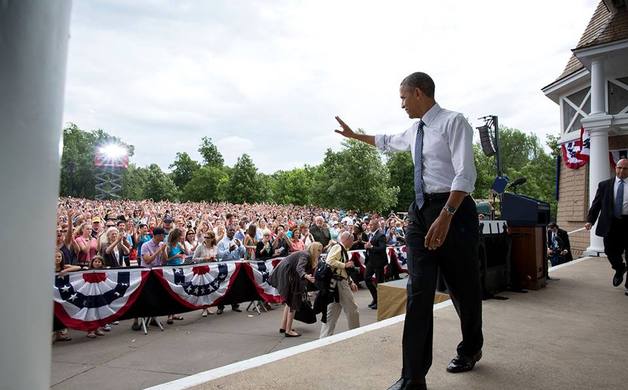 President Obama will visit Knoxville and Clinton Jan. 9. Photo: courtesy of Barack Obama's official Facebook page
---
---
According to a White House press release, the President, Vice President and Dr. Jill Biden will travel to Pellissippi State Community College in Knoxville, Tennessee to discuss new initiatives he will propose to help Americans go to college and get the skills they need to succeed on Friday, January 9.
Afterward, the President, Vice President and Dr. Jill Biden "will travel to Techmer PM in Clinton, Tenn. to highlight the administration's efforts to act to create new, good-paying manufacturing jobs," according to the release.
The President's remarks will streamed live at www.whitehouse.gov/live.
Schools in Clinton will have an early release schedule due to the president's visit. According to Anderson County schools, during the hours of his visit, "many of our roads will be closed for an extended period of time making it difficult to deliver our students home."
In an effort to miss the congestion of these road closures, buses will run at the county's elementary and midde school (except Clinton Middle) locations beginning at noon, and car rider pick-up will also begin at noon at these locations. Buses will run at the high school locations and Clinton Middle School beginning at 1 p.m.; car rider pick-up will also begin at 1 p.m. at these locations. Visit the school system's website for full details.
The event is closed to the public, although certain students at Pellissippi State will receive tickets through a lottery system.
Staff Report

Like this story? Make sure to donate to our fundraiser so that we can bring you the best alternative news in Knoxville!
---
---
News Briefs President Obama Pellissippi State Community College
---