Want to Support Us? Check Out Our Fundaiser!

Jan 05, 2015 03:55PM ● Published by Diana Bogan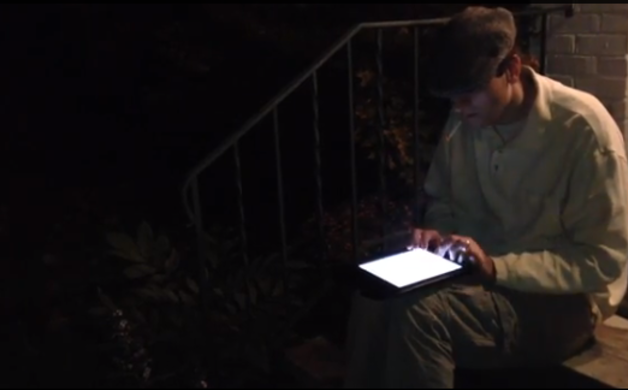 UPDATE: This fundraiser has closed.
Visit our fundraiser and make a donation today!
When HKI kicks off in a few short weeks it will give readers something they can't find anywhere else. Most newspapers try to offer intelligent, challenging stories about complex issues and the best possible coverage of music, movies, books, theater and dining.
Not only do we want to do these things better than our many competitors, we want to do them differently. We aren't your traditional media company, and we're not going to put out a traditional newspaper.
We want to build a sense of community and highlight the stories of people who make our town great. Help us create an authentic voice that reflects our diverse community and becomes an integral part of your lives.
We want to start conversations, to offer a place for voices who are often overlooked or dismissed and those who have something to say but nowhere to say it.
Newspapers normally support themselves through advertising and we plan on doing exactly that once we're up and running. In the meantime, your GoFundMe pledge will help us launch the first few print editions beginning in January. HardKnoxIndie.com  is live, as is our Twitter account(@hardknoxindie) and Facebook page. Every dollar we raise will help us cover printing, equipment, and distribution costs.
Your pledge will be a major step in bringing a fresh and independent voice to Knoxville. We're offering a variety of rewards, including artwork, an invitation to our launch party and signed copies of the first edition.
We plan to rely on locally generated news stories, columns, artwork, and even horoscopes. Our writers will monitor city and county governments, UT, the criminal justice system, and the local business community in order to give readers the "big picture" stories and investigative reports they won't find elsewhere.

When you open the latest edition of Hard Knox Independent, we want to immerse you in the world of downtown Knoxville, Halls, Farragut, Powell, Fountain City, and all the other neighborhoods that make up our community. We want you to feel as if you're opening up another volume of your favorite book series.
Our columnists and correspondents include an impressive roster of Knox County's best and brightest. Our downtown correspondent, for instance, is Alan Sims (aka "Knoxville Urban Guy) of the popular Inside of Knoxville  blog. Jim Buckenmyer  will show readers how to live "off the grid" in a weekly column aimed at everyone from so-called preppers to eco-friendly consumers. Humorist Scott McNutt  will challenge readers while tickling their funny bones through his "Mocksville Reporter" column, and Ben Zayas will give his unique perspective on the latest offerings from Hollywood on his weekly movie review page.
And those are just the tip of the iceberg. We have a half-dozen people lined up to cover local music , for instance, because the simple fact is that we don't have a local "scene" – we have several scenes, ranging from rock and country to rap and folk. Given this diversity, it only makes sense to ensure that each type of music is given its due by using writers who are familiar with their chosen genres and bring with them the kind of detailed knowledge that only true fans possess.
HKI will be published both as a paper and online. Free print editions will be distributed throughout Knoxville and surrounding communities at local restaurants, retailers, colleges and other venues. The online version will supplement the print and will offer interactive content.
Community
Alternative News Weeklies
Blog
GoFundMe
Fundraising Campaign