Making Scented Candles at Home

Dec 23, 2014 07:54PM ● Published by Jim Buckenmyer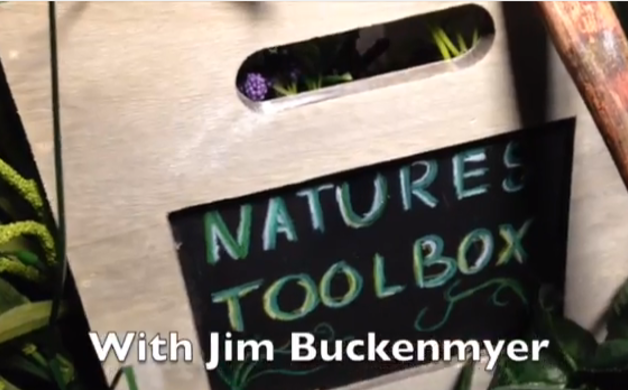 There are so many ways to make candles -- you can try molds, dipping or pouring; you can use paraffin or soy or beeswax; you can make them scented or unscented, and they can also be colored or natural. Out of the many options to choose from, I opted to make poured paraffin candles for this column and promise to write on other types in the future.
Paraffin is by far the cheapest option and I like to buy it in ten-pound blocks. If I use the weekly 40 percent off coupon from Hobby Lobby, it comes to about $1.50 a pound. In comparison, soy wax is about $10.00 a pound, beeswax costs about $15.00 a pound and bay berry wax requires a second mortgage. I also buy braided wick, wick anchors, candle scents and color cakes. You will also need some old tin cans, goose-necked pliers and an old saucepan. Finally, you will need glass jars to use as containers for each candle, so buy one jar for each candle you plan to make. For the most basic type of candle, virtually any clear glass container will do but I recommend small jelly jars or votive candleholders. Your local craft store will also have a wide variety to choose from in a variety of shapes or sizes. Just make sure they are clean and dry before using them!
The wax will be melted in the tin cans; I use repurposed cans so that I can store whatever wax is left in them and thus do not tie up all my old pots. To prepare them I use the pliers to bend a spout into the rim of each can. To melt the wax in a reasonable amount of time, it must be broken up into smaller cubes. To do this, I use a scrap of wood to protect my counters and an old butcher's knife to slice off chunks that are about one inch square. Please be careful when doing this, it really is quite easy to cut yourself! Fill the cans to the top with the wax pieces. As they melt, add more cubes until the can is about three-quarters full of melted wax.
It is very important to use a double boiler system to melt the wax. This system prevents the wax from getting too hot, which is important for safety reasons. If the wax reaches its flash point it could trigger a fireball, which is every bit as unpleasant as it sounds. Luckily, making a double boiler system is easy: just fill the saucepan with about two inches of water, then place your can into the water and set the heat to the lowest setting on your stove that will bring the water to a boil. Keep in mind that stoves vary, so you might want to try a test run to determine the right setting for a slow boil.
While the wax is melting, go ahead and cut your wicks. I always cut a wick about four inches longer than will be needed so I can tie it off to a small stick and keep it centered. Tie one end of the wick into a simple overhand knot and then thread it through the wick anchor. Next, push the knot into the indentation on the bottom of the anchor and trim away the excess. There's nothing wrong with using a small washer or even a small nail turned sideways for your anchor, but I like the neat appearance and functionality of the store bought anchors (plus, they're fairly cheap).
This is a good time to check your wax. It should have melted down quite a bit, and if so then go ahead and add more chunks to it; once it's fully melted it should be about ¾ full or less.
If you want to add scents or color to the melted wax, now is the time to do it. For scented candles you can add either the additives sold in the craft store or use essential oils, which is my favorite method). The strength varies with each scent, so start out by putting in just a few drops and then gradually adding more until it smells the way you want it to. For color, you can add the color blocks you bought at the craft store. Remember that a little goes a long way here. Sometimes I like to use a cheap alternative to the color blocks: I simply melt crayons into the wax! The colors aren't as deep, but you can make any color you want and it's kind of cool to see what you can come up with.
Place one of your glass jars on some newspaper spread out on the floor or counter (if you use the Hard Knox Independent, make sure to read it all first). Take your wick and dip it into the wax until it is saturated, then pull it out and let it cool for about 30 seconds. Grab the wick anchor, pull the string tight and hold this for about 10 seconds; the wick should stay straight and stiff. Briefly dip just the anchor back into the wax and then place it in the center of your glass container. I usually wrap the excess wick around a stick to keep it centered, as the better the wick is centered the longer and more evenly the candle will burn.
Now is the time to be careful and keep in mind that melted wax is very, very hot. If you get some on your skin, you could end up with severe burns. I once got a very nasty burn on the back of my hand because I didn't take the safety warnings seriously enough, so please don't let this happen to you.
Use your pliers to grab the can and pour the wax into your glass containers. Try to pour the liquid wax slowly but steadily, and hold it close enough to the mouth of the container that it doesn't splash. You want to fill the mold or container in one long, steady pour. Once the wax begins to harden, you don't want to add any more wax because doing so might cause a "cold joint," which means the candle could break easily along the line where the liquid and hardened wax meet.
The good news is that you're almost finished. All that's left to do now is to let the wax harden and then trimming the wick. There's no precise answer as to how long it will take them to harden, as there are many factors to consider. Technically, the candle is "done" once the core has cooled to 120 degrees, but I always just wait for half an hour after it appears to have hardened. The last step is also the easiest -- just trim the wick about 3/4 of an inch above the surface level of the wax. After that, there's really nothing left to do but sit back and enjoy your candle! There's no rush to do so, thankfully, as candles will last for many years if stored in a cool, dark, and dry place.
— Jim Buckenmyer, Nature's Toolbox columnist
Community
Hard Knox Independent
Homesteading
Nature's Toolbox
Candle Making