A Video Introduction to Some of our Staff

Dec 22, 2014 05:47PM, Published by Diana Bogan, Categories: Community Our Staffers
---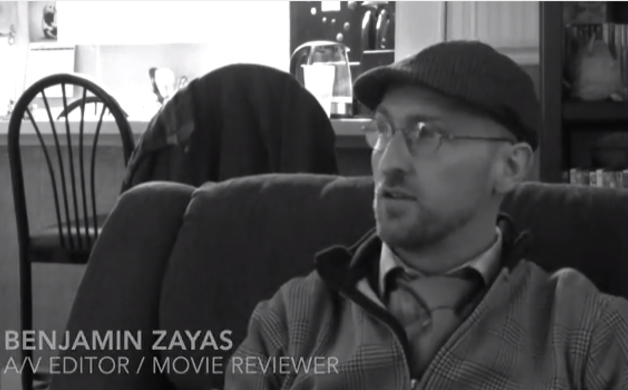 ---
The following videos explain how we first came together, what we hope to eventually achieve, and who we are as individuals. The videos don't include everyone involved in this project (not by a long shot), but they do serve as an introduction for much of the core group who first started meeting at Barley's a few short weeks ago.
You see, the Hard Knox Independent is a grassroots effort in every possible way. Thus far we've not accepted a single penny of outside investment and have been running almost entirely on volunteer labor, ad sales, and those few dollars that members of the group have opted to chip in. This is a bizarre and perhaps even unprecedented way to start a newspaper, especially in this day and age, and there are still days when we look at each other and ask, "Are we really crazy enough to believe this could actually happen?"
But the truth is that it is happening. This isn't a dream anymore – it's reality. We've been publishing for more than a week now through our web site and the response has been stronger than we had dared to hope for. Between Tuesday night and early this morning, our site has been viewed over 5,300 times. By Thursday, in fact, some of our articles had been picked up by the Nashville Scene (the alt weekly of our state capital), radio station WUTK 90.3 FM, and other media outlets. These aren't record-setting numbers, of course, but we're nonetheless ecstatic that our brand-new site has gotten so much attention in so little time. If things continue at this clip and ad sales match readers' reactions, the Hard Knox Independent is on track to be a roaring success.
This past week, we introduced several new writers and re-acquainted Knoxville with some old ones while publishing stories in the categories of breaking news, music, business, humor, and even local history. As either writers or subjects, you've gotten to read the words of Alan Sims (aka Knoxville Urban Guy), R.B. Morris, Eric Sublett, "Mocksville Reporter" Scott McNutt and Henry Gibson. You've also gotten to read pieces from two new music reporters, Mechi Matlock and Niles Haury, as we've kicked off what we hope will become the best local music coverage that Knoxville has ever seen. On a much darker note, you've mourned along with us as we've tracked a week of senseless bloodshed involving young people that claimed two lives and left several families devastated.
New articles and columns are flowing in every single day, we are working on several major stories, and we are building the final version of our web site. Most importantly, we still expect to put a printed weekly newspaper on the streets of K-Town next month. In the meantime, we'll continue to post samples of the kinds of content you'll find in our pages. And, as promised, we're going to take you behind-the-scenes as this newspaper is slowly, painfully, and messily dragged into existence by our collective blood, sweat, and tears.
None of this would have been possible without your continued support. Not everything has gone exactly as we'd hoped during this process, but it's still going better than we had any right to hope for. I cannot tell you how proud I am of this staff , who have done yeoman's work for little or no pay. Don't get me wrong -- we'd obviously like to make a profit and be able to pay full-time salaries some day soon. But the Hard Knox Independent is first and foremost a labor of love for everyone involved. We're a true "alternative" in every sense of the word, from the unorthodox nature of our "newsroom" to the basic structure of the company itself, staffed by a dozen different flavors of balls-to-the-wall craziness, flying on a wing and a prayer while our loved ones watch from the sidelines and hope we don't crash.
And I seriously doubt this group of professional and amateur freaks would have it any other way.
Best,
J.J. Stambaugh, editor
---
An introduction to some of our staffers
---
---
Hard Knox Independent Our Staffers
---