Is Dehydrating For Me?

Dec 20, 2014 04:54PM ● Published by Jim Buckenmyer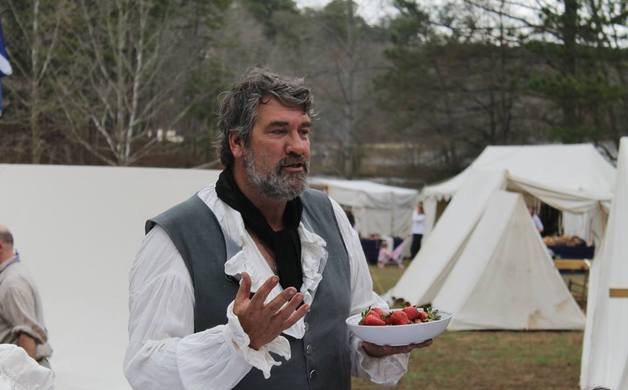 Jim Buckenmyer
There are few things in my kitchen I use more than my dehydrator. This shouldn't be a surprise because drying meats, fruits and vegetables has been one of the main ways that man has preserved food since our ancestors learned to plan for their futures. While many of the old ways worked well enough, the convenience and other benefits of a modern dehydrator make it hard to pass one up.
If you're thinking of getting a dehydrator for the first time you may initially be confused about what to look for. Not all dehydrators are the same, and the prices can range from $20 to several hundred dollars. There are also extra features you should consider getting, and the first of these is a fan. The first unit I bought didn't have a fan or any other means of moving the air around, and I quickly discovered that the drying process was uneven and took about three times longer than the books suggested it would. Don't forgo this feature, even it means paying a few extra dollars.
The next feature to look for is a temperature control. I own one model that doesn't have a way to control the temperature and find that I have to check on it much more often. Also, the ability to add or remove trays is quite handy and makes cleaning up a breeze. Solid tray inserts are useful much of the time but are absolutely required if you are going to dry anything liquid (these are often referred to as fruit roll-up trays).
As you get into the higher-end models there are many other features available, but I find that while these are fun to play with I haven't found them valuable enough to justify the added cost. I have used models that fall everywhere on the price line and honestly prefer the lower to mid-range dehydrators over all the others.
The bestselling models are made by Nesco and marketed under the name American Harvest. These also happen to be my personal favorite. These are adjustable units using stackable trays (the basic unit comes with four of them). The manufacturer claims you can stack up to 12 trays high, but based on my experience I limit it to 10 at a time. Clean up is easy on these and they are easy to store when not in use. Also, because they are the best selling models, you can often find them in thrift stores, garage sales and even on Craigslist for a reasonable price.
If you have a vegetable garden a dehydrator is indispensable. Just about any vegetable can be dehydrated with positive results (I currently have some kale chips drying in the other room), and if you have vegetables in your refrigerator or pantry on the verge of going bad then dehydration can save them. I often do this with my potatoes, onions and broccoli.
Although dehydrators are useful at any time of the year, it's during harvest time that they stay busy around the clock. I grow more tomatoes than a small army could eat and use both canning and freezing to preserve many of them, but it would take up more space than I have to use those methods to preserve them all. It used to be that when I made sauces, salsa or plain canned tomatoes the leftover skins and seeds would be waste product, but now I put them in the dehydrator and then reduce them to a fine powder in my coffee grinder. This powder has a concentrated flavor and has hundreds of uses such as adding tomato flavor to soups and sauces. I also dry sliced tomatoes because these can be stored in airtight containers, gallon storage bags, or packed into canning jars with a few cloves of garlic and covered with olive oil (my favorite). Dehydrated tomatoes can theoretically last for years but they are usually all eaten before the next year's harvest comes in.
Beans often come in from the garden all at once, leading to some marathon canning sessions. Once again, my freezers fill up quickly and the best solution I've found is to dehydrate them -- they take up much less room, store easily and taste wonderful when rehydrated.
Fruits also are ideal candidates for dehydrating. Citrus fruits, apples, strawberries and grapes all make tasty snacks and can be used in many ways. My favorite candies are pineapple chunks dried to a chewy consistency, as the drying process concentrates the natural sugars and makes almost any fruit practically irresistible.
I use my dehydrator for lots of other things, such as making jerky and homemade yogurt. Dehydrating is so easy to do and has so many rewards there is no reason for anyone to avoid it. There are many books on the subject so be sure to pick up one or two of them when you're at your local used bookstore. Remember, though, that your own experience will ultimately be the best teacher -- in fact, I'd love for you to share your experiences with me.
— Jim Buckenmyer, Nature's Toolbox columnist
Community
Hard Knox Independent
Jim Buckenmyer
Homesteading
Nature's Toolbox