Three More Businesses to Close on Market Square

Dec 19, 2014 02:57PM ● Published by Diana Bogan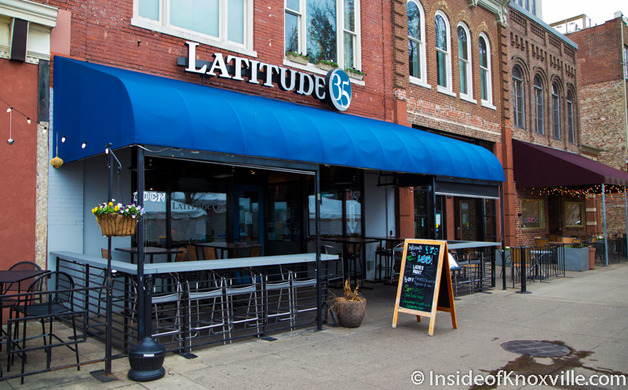 Latitude 35 on Market Square is closing. Photo by Alan Sims, Inside of Knoxville.
It's the kind of headline I would not have imagined at this point in downtown's redevelopment. Even yesterday when I wrote about business changes, they all seemed more or less for the better and simply a common pattern of re-alignment. Then comments started mounting about one restaurant and another, so I followed up. And the comments were pretty spot on.
I've actually been able to confirm very little beyond the fact that these businesses are closing. I may have updates even as the day goes on and I'll try to post to the FB page and twitter if I learn more. It's rare since I've been doing this that I get much in the way of "no comment," but I got a good dose of it yesterday.
I'll start with Latitude 35. It is definitely closing – Sunday will be their last day of business. The why part is a bit less clear. I spoke to several people, including a shift manager and several others around the square who said they are losing their liquor license. I also had one person tell me the new grease interceptor KUB is requiring is a problem for them. This is a theme among the restaurants on the square and off. The new grease interceptors are extremely expensive and most of the restaurants don't own the building they inhabit, so it puts them in a position of spending tens of thousands of dollars for an improvement to a building they do not own.
Read the rest of the story at Inside of Knoxville.
By Alan Sims, Independent special correspondent
News
Downtown
Knoxville
Market Square
Business
Inside of Knoxville
Alan Sims