Meet the Editor: J.J. Stambaugh

Dec 12, 2014 10:12AM, Published by Crystal Huskey, Categories: Community Our Staffers
---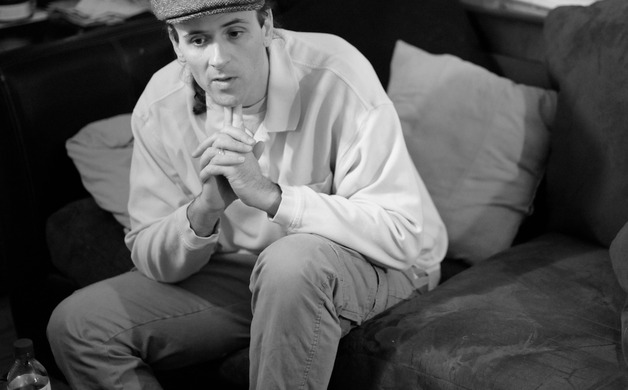 J.J. Stambaugh, Editor
---
---
J.J. Stambaugh was born in 1971 in the small town of Morristown, Tenn., but was quickly moved to Knoxville when his parents divorced. He was raised primarily by his mother, Nickye, in Fountain City but spent summers and alternating weekends in Morristown with his father, attorney and judge Jim W. Stambaugh (now deceased). He attended Central High School for two years before moving to Laurel High School, a small private institution in the Fort Sanders neighborhood. While at Laurel he studied creative writing under famed poet and songwriter R.B. Morris and was eventually tapped as a high school intern by the Knoxville Journal (at the time, one of two daily newspapers in town). Upon graduation he was hired full-time and became a general assignment reporter as well as the paper's lead music writer.
When the Journal closed at the end of 1991, J.J. tried his hand at a number of jobs while learning to be a father to his then-infant son, Patrick.  He eventually ended up at the University of Tennessee, where he studied Philosophy for several years before resuming his journalism career at The Courier-News in Clinton in 1997. Within six months, he had written a series of articles on police corruption that ultimately won the Tennessee Press Association's First Place Award for Public Service.
J.J. was then hired by The Daily Times in Maryville, where he continued his work as a police/legal reporter until his recruitment by The News Sentinel in 1999. For the next 11 years, he covered a variety of beats but specialized in investigative projects. During his time at The News Sentinel, he won nine first place awards from state and regional journalism organizations including back-to-back first place awards for investigative reporting in 2002/2003 and back-to-back first place awards for package reporting in 2006/2007. He also won the Society of Professional Journalists' Golden Press Card Award in 2006.
In 2010, J.J. was forced to leave the News Sentinel due to a protracted illness. Although he still wrestles with his disease, J.J. has become Editor of the Hard Knox Independent and says he hopes to see it grow into an alternative weekly that does what those papers do best: give a voice to those who feel marginalized in mainstream society and alienated by politics on both the left and the right of the political spectrum.
"Like most people, I have very strong views on social and political issues," Stambaugh says. "On the other hand, I don't believe they have any place in my reporting. There's an old newsroom saying that sums up how I feel: 'When there's a Republican in office I'm a Democrat, and when there's a Democrat in office I'm a Republican.'"
J.J. is a strong (Crystal describes him at turns as "fanatical" and "crazy serious") advocate for the kinds of media ethics that prevailed before recent changes in technology and the economy forced the Fourth Estate to begin re-examining its commitment to journalistic independence in order to survive.
"For me, the whole point of trying to start a paper like the Hard Knox Independent is to try and do this in a different way," he says. "There are many different ways to structure a newspaper in order to ensure its independence, which is what most journalists want more than anything.
"We looked at a number of different models, ran the math, examined the laws, and decided that an employee-owned for-profit model that is effectively governed like a non-profit was the best option. By structuring the company in a specific way, limiting or eliminating outside investment, and ensuring that we need only break even in order to stay viable, we hope to maintain the independence necessary to provide the kind of journalism our community needs the most."
J.J. lives in Fountain City with his wife, Jenna, and his 10-year-old daughter, Elizabeth. His adult son, Patrick, lives nearby. His brother, Wayne R. Stambaugh, is an attorney who lives in Morristown.
---
---
jj stambaugh meet the staff Hard Knox Independent Our Staffers
---